Oral Surgery Dentist Murrieta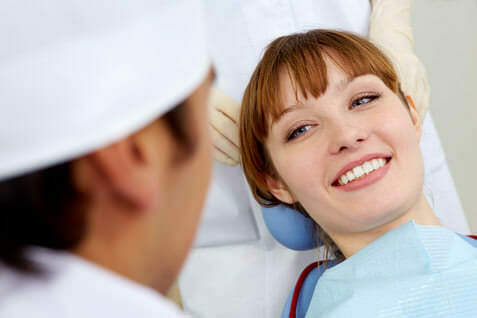 When you hear the words oral surgery, you may think of a hospital setting or general anesthesia. You may think it requires one or more days in recovery. Many are surprised what most dentistry is defined as oral surgery. Many procedures done in a general dental office are considered oral surgery. Patients who need dental surgery are booked the same day. Avoid the inconvenience of being put on a waiting list for treatment. See a QUALITY dentist today.
Tooth Extractions
The most recognized form of oral surgery is tooth extraction. Reasons for tooth extraction can range from:
Impacted or partially erupted wisdom teeth.
Teeth beyond repair either from tooth decay, root fracture, or trauma.
Primary teeth have failed to fall out.
Preventing the eruption of permanent teeth.
Orthodontic treatment plans may require the removal of some teeth.
Corrective Jaw Oral Surgery
Orthognathic surgery (oral surgery) is performed by an oral and maxillofacial surgeon. Common reasons for jaw surgery include:
TMJ or temporomandibular joint pain and dysfunction caused by an injury or deformation.
Major or minor trauma.
Malocclusion or an incorrect bite.
Clenching or grinding of the teeth causing excessive tooth wear.
Difficulty chewing, eating, opening and closing the mouth, or talking.
Incorrect jaw position and unproportioned facial appearance.
You will be referred to a dentist if we feel you need a specialized oral surgeon.
Dental Implants
Dental implants are becoming a standard procedure to replace missing teeth. It is also used to provide stability to a new or existing denture. Dentists or an oral surgeon can perform a dental implant. Most people report the recovery from dental surgery is like tooth extraction. They were able to return to regular eating within a week of the procedure.
Detection and Treatment of Diseases
Over 34 000 Americans are diagnosed with oral cancer resulting in 8,000 deaths this year alone. Dr. Bao is highly skilled when it comes to detecting oral cancer. Without regular dental exams, the signs of this devastating disease typically go unnoticed. A biopsy may be needed if your dentist discovers something suspicious in your mouth. The biopsy will help correctly diagnose a possible condition. Biopsies are procedures used to remove a piece of tissue suspected of being diseased. You may be referred to an oral surgeon for the biopsy.
In some cases, this procedure may be performed by your general dentist. Oral surgery is commonly used to treat oral cancer. It may be used as a combination treatment with radiation therapy.
Best Dentist and Teeth Cleaning by your friendly dentist Murrieta CA.